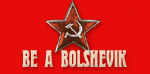 Donate - help our new project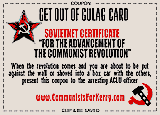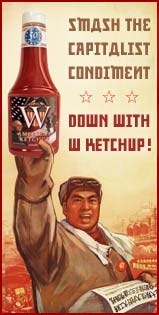 Winner of the competition of "Prettier Motherland Pages, for a Prettier Sovietnet!"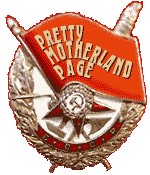 The Politburo "Award for Excellence in Socialist Webdesign in the Youth Collective" is a worldwide recognized symbol of quality for extremely advanced and progressive websites in the Sovietnet of the brother countries of the Comecon (Communist Economies)

Oct. 23, 2004 Revolution
By The Politbureau
10/27/04 - 3:35 am
Operation Red Nuisance Rising
When: Saturday, 23 Oct. 2004, 12:00 - 6:00 pm
Where: Union Square, NYC, near N/R Subway Stop
Who: Politburo and all Lumpenproletariat

The Party extends its gratitude to all the loyal workers and peasants who showed up for this revolution. Your zeal has been noticed.

The Cuban flag has been lowered in mourning over Fidel Castro's Great Fall.
~
The pre-approved objective of this revolution was to re-educate workers and peasants about John Kerry's Nuisance Project, John Kerry's Four-Year Plan for America, and other election issues.
| | |
| --- | --- |
| | But Fidel Castro's unauthorized fall and subsequent absence at our rally caused a change of plans. |
| | |
| --- | --- |
| | Communists For Kerry solemnly swear to hunt down the saboteur who had built stairs on the path of the leader of Cuban workers and peasants. |
John Kerry took a day off his busy campaigning schedule and flew his private jet to Cuba, to exercise the newly discovered supernatural healing powers on Castro.

John Edwards also stepped off the campaign trail to file a class action lawsuit against the Bush Administration on behalf of the fallen Cuban leader, and traumatized members of the Party.

The lawsuit claims that Bush's campaign ads and rising poll numbers are largely to blame for the Cuban lifetime president's declining health, depression, and inability to focus on issues, which have lead to his fall and caused the Havana state hospital to pull the plug on 20 intensive care patients so as to provide enough life support for the People's Leader.

The causes of action include, but are not limited to: wanton and gross negligence, breach of contract, warranty and fiduciary duty, intentional as well as negligent infliction of emotional distress, assault, and battery, interference with economic advantage, public and private nuisance, wrongful trespass, equitable distribution, workers' compensation benefits, and loss of consortium.
The relief sought is joint and several, which in layman terms means, that no matter who joins the plaintiff class, only several (wink-wink) will prevail.
The action was filed simultaneously in Ohio, Pennsylvania, Wisconsin, Florida, and New Jersey. When asked to comment on the plentiful choice of venues, Mr. Edwards responded that the People, on behalf of whom this action is filed, are pro-choice, and he has always been down with the People.
Mr. Edwards concluded by stating that in the interests of equity any lawyer who has the audacity to defend the People's lawsuit will be slapped with an injunction, restraining and a gag order, as the Revolution must not have opposition, hence no opposing counsel.
The lawsuit contained an addendum indemnifying all ALCU card sporting members, as well as holding them harmless. When reached for comment, the ALCU spokesperson said that there will be no comity, and ALCU will continue on the path of annihilation of Church and State.
| | |
| --- | --- |
| | Lenin uses a peasant delegate resting nearby to re-enact the rise of Castro by John Kerry for the proletarians whose imagination, impaired by TV and public schooling, is no longer capable of generating complex visual constructs. |
| | |
| --- | --- |
| | Yet another miracle goes on the long record of Lenin's Kind Deeds. |
Always ready to serve the collective!

Remember to vote for Kerry and get extra toilet paper and bread in November!
| | |
| --- | --- |
| | Unlike the gloating capitalist pigs, this youth collective from New Jersey wished the Cuban leader a soon recovery. |
Lenin dedicates this song to Castro:

Collectively Numb
by Pink (Bensnooty) Floyd

Hello,
Are you longing to be wealthy.
Just answer me correctly
And I won't take away your home!
Come on in,
Don't resist while I break you down.
I will give you pain,
And break your face again and again.
Reeducate!
I'll give you the information first
Just the basic facts.
Don't make me have to inflict on you the hurt!

There is no pain you are receiving.
The hammer and sickle once again arising!
You will only eat and drink in waves.
Your lips will move but no one will hear what your saying.
Treat all just like a child, we will cure you of your fever.
Your hands will be filled with a shovel and two brooms.
Now that you will have no career once again.
No need to explain, the masses would not understand.
The scourge that is capitalism.
We all must become collectively numb!
Peasant delegate 1: "Where is Fidel Castro, comrades? My village elders sent me to ask him about the Party-approved ways of grooming facial hair!"
Komsomolets Rob: "You must have come from afar, comrade! Two days ago Castro has fallen victim to an insidious CIA plot which caused him a few fractures bones."
Peasant delegate 2: "Is that what happened? And I heard that he had simply purchased a lot of stock in Cuban-American businesses, then staged his own fall knowing that the stock would double in anticipation of his death. He's cashing in on it as we spea... Who are you guys and where are you taking me?"
| | |
| --- | --- |
| | Inspired by Laika the Space Dog, this proletarian woman hopes her Dog on a Red Leash would join the glorious collective of canine space explorers. The candidacy is rejected on the grounds of lack of commitment to the revolution and the display of decadent bourgeois morality. |
New Communist For Kerry:

Name: Popov-Smirnov
Known Alias: ABSOLUTE (The ABSOLUTE Communist)
Nationality: People's Republic of New Jersey

Special Skills: Expert in Urban Guerilla Protest Warfare, Re-education, Espionage and Covert Operations, Communications, and Bad Relations.

Hobbies: Use the red fist of communism to beat the individualism out of the individual!

Current Stasis: Undercover
| | |
| --- | --- |
| | Committed to selecting and approving People's Products for our State Store, Klara Zetkin tastes Skittles and determines it to be inappropriate for the masses. Inside its red revolutionary packaging hide decadently colored bourgeois content, the epitome of weak liberalism which we are determined to fight with our strong communism! |
| | |
| --- | --- |
| | Komrad Daisy enjoys the strong revolutionary taste of Leninade, a Red Drink of the masses worth standing in line for (the excitement equals only to reading a complete collection of Lenin's works in one weekend). Rosa Luxemburg uses the flag to pacify an increasingly impatient line of proletarians outside the State Store. |
The revolution grows stronger with reinforcements from North Korea. Stunning Komradette Kim arrives to support John Kerry's candidacy, as well as to set up a Juche Idea Study Group in North Jersey.

Why can't we be more like North Korea?
| | |
| --- | --- |
| | A newly recruited member of the Juche Idea Study Group wants to know the true cause of Kim Jung's illness. |
Kerry '04 - because thinking for yourself is hard! He'll make all the decisions so you won't have to!

We know what's good for you, and voting for Kerry is!

Cast your last vote for John Kerry!
An amateur revolutionary on Soviet Union Square is asking Lenin's professional advice on proper techniques of spitting on the rotting corpse of the bourgeoisie. His particular interests lie in spitting on Bush supporters and the effigies of Bush himself.

"I'm glad you asked," says Lenin as he produces a life-sized Bush's effigy from his pocket. "Learn from the masters, Komrad!"
| | |
| --- | --- |
| | Lenin takes a stand against capitalist evil. |
| | |
| --- | --- |
| | "Focus on your inner proletarian. Think with your intestines. Visualize all the money this capitalist has. Compare it to your welfare check. Work on your class hatred! Sacco and Vancetti! Laika the Space Dog! Waning collectivism! Must not think of Rosa Luxemburg! Think of Castro's broken leg! Feel his pain! Yes, komrads, yes! Pain! Redistribute!" |
Lenin demonstrates the moves of proletarian martial arts:

| | |
| --- | --- |
| | "Did you know, komrads, that every time you cash a dividend check, Karl Marx kills a kitten?" |
| | |
| --- | --- |
| | 9 out of 10 youths in CHE shirts agree - KERRY 2004! |
| | |
| --- | --- |
| | Because thinking for yourself is hard! |
Screw capitalism! Vote for The Red Deal!

Put a stick in the spokes of the capitalist economy!

Collective farms will feed us!

You must work for the state, not yourself!

A sheltered life begins with the Party!
Squash the imperialists - support the French!

30,000 European Union bureaucrats can't be wrong!

What's good for Europe is good for America. Just ask George Washington!
| | |
| --- | --- |
| | And communists hated the Marshall plan, too! |
| | |
| --- | --- |
| | Lenin familiarizes himself with the diversity of cultures... |
...and the diversity of ideas...

"Use your first amendment rights to eliminate yourself, komrad! You will be heard!"
Komrad Red Dawn says: John Kerry - the shortest distance from here to utopia!

Vote Kerry and drive on the left!
| | |
| --- | --- |
| | The idea of abolishing the artificial construct known as the "family" quickly finds its place in the hearts of revolutionary workers. |
End the vicious creation of wealth and prosperity!

Bring small business owners to justice!

We will make them generous!

Gulags, they're not just for Russia anymore!

Everyone has a valid opinion, and we eliminate all who say otherwise!

Power to the Proper People!

Vote Kerry in 2004 and relive 1971!
Vote for Kerry because the media isn't biased enough, yet!

If we can't do worse, who will?

Mark ALL your ballots for Kerry-Edwards!
Vote John Kerry - a communist war hero!

A Hero from Hanoi to Havana!

Right for North Vietnam, right for America!

John Kerry served heroically in Vietnam, and has footage to prove every last minute of it!

He has been fighting against the evil Americans since the 70's!
John Kerry: Making the world a safer place for Communists!

No more wars, EVER!!! Just give up!

Re-separate Berlin!

What's the problem with nukes in Iran?

Who is the favorite presidential candidate in Havana, Damascus, Tehran, Beirut, Pyongyang, Riyadh, and Khartoum!? It's not George W!
Vote Kerry!

Allowing people to think for themselves destroys equality! We will do the thinking for you!

Rational thought is the opiate of the masses!

End the unrealistic hope for a brighter future!

The shining city on the hill needs to shine RED!
We've got what it takes to take what you've got!

If you earn it, we will take it!

Whattaya mean, YOUR money?

From each according to his taxability!

Welfare checks in every mailbox!
By Comrade John F. Kerry
10/27/04 - 6:21 am

Comrades,

Please let me prevaricate for just a short minute, as the leader of this last election I hope to put an end to your participation in the election process forever, and I need your vote on November 2 to do so.

My wife Teresa Heinz comes from Socialist country, and has had a lifetime of bourgeoisie guilt over having been rich, and not having shared her wealth with you poor peasants, who will once I am elected become slaves on hopelessly run farming collectives while we live in our many dacha's which you poor peasants will never get to see the inside of.

Comrades, let us defeat the Great Imperialistic Yellow Running Dog George Bush, and put an end to your having to think for your selves.

I am the Great Liberator of the Masses, and Hero of the Collective Comrade John F. Kerry, and I will show you that the true riches of life only come through the poverty of Strong Communism. Your great party leaders will of course need to meet in the great dacha collectives to run the state, while you filthy peasants get to live in squalid poverty while you starve, and stink in your greatness of being Strong Communists!

Comrades vote your rights and your life away by voting for me!

By HEY!!
10/27/04 - 12:27 pm

What only one Klara pic? Was she MIA in the CCCP?

By Comrade Otis
10/27/04 - 6:01 pm

Yes!
Finally the truth of the revolution is for all the world to see.
March on brave vanguard of the revolution.
Viva Kerry!
Full equity for all Red trial lawyers!

Give totalitarianism a chance!

Your comrades of the Soviet Socialist Marching Harmonica Army salute you and raise our cold glasses of Red Fist beer to your revolutionary honor.

By NatashahatesBushwinkle
10/27/04 - 11:07 pm

Darlinks, darlinks! You have brought this soldier to tears. I am so proud to be a part of my socialist brothers and sisters and the magnificent job you all have done educating the masses to our cause. I can't tell if it is the power of our party or the good looks of Lenin that make this girl's heart beat faster with passion.

Viva la Revolucion!

And remember comrades, vote Tuesday, November 2nd and vote often!

By comrade_kerry@yahoo.com
10/28/04 - 10:10 am

Da Da Da!

Here in Boston, I've been posting the peoples' message all along Newbury Street and Boylston. Thank you comrades for such colorful, er, um, red materials.

Unimind Unite,
Vlad

By Comrade_Tovarich
10/28/04 - 10:29 am

Comrades,



Red Nuisance Rising

was inspired and inspiring, a demonstration of the superiotiry of the Marxist-Leninist dialectic. We are fortunate to be bathed in the detritus of Lenin's intellectual and physical exertions on our collective behalf.

Yet our

New Century

assuredly begins with a brighter light--blindingly bright!--than any other, for while

Lenin

valiantly and selflessly relieved the Soviet proletariat of the onerous freedom and decision to vote, fairly traded (for nothing, as the land properly belonged to all) the kulaks' lands to collectivized farms to provide Communist fare, built much free housing in Siberia, and instituted the Cheka (later KGB) to liquidate reactionaries and dispense social justice without the need for onerous courts, these efforts certainly tired our

Lenin

and conspired to limit his shining achievements; however,

Lenin

's unfaltering foundation and the infinite capitalist oppression units that go uncounted and untaxed in the clutches of Good Capitalist Sow and Comradette #1 Theresa Heinz-Kerry mean that

Comrade John FaKerry

can contribute all his grey matter 100%, barring that portion regrettably seared and thus rendered defective by his service as an exploitative imperialist lackey in Cambodia and Vietnam, to thinking up proletarian prosperity.

Red Century, we call to you! You have answered the people's call!

We know it with our ears, for

Comrade John FaKerry

says so; we know it with our eyes, for we can read how

Comrade FaKerry

has done nothing during his 20 years as a senator, for he knew better than to aid directly Amerikkka and has instead been using the free time gained by doing nothing to think and plan for the Big Red Day;we know it with our noses, for they fill with the priceless stench of fear-sweat seeping from the pores of capitalists trembling before the towering figure of

Comrade FaKerry

heroically sallying forth on his parasailboat, bicycle, and Harley to smite them; we know it with our mouths that fill with the tasty and nourishing slogans of

Comrades John and John

; we know it with our touch, because they have the proletarian touch (and Comrade Edwards' touch will make the sick walk, but only after the final election, so what are we waiting for?).

Comrades John and John, keep goin' on and on! (and on and on and...)

By Comrade_Tovarich
10/28/04 - 10:56 am

Comrades,

Briefly,

el lider maximo

Fidel has fallen and couldn't get up! Millions reached out to Fidel; millions gnashed their teeth; even a lunar eclipse struck Latin America to remind the people of the fragility the Revolution could be in, were Fidel to develop a blod clot that would go to his head and lodge there like a reactionary or Republican!

But does Imperialist Bush or his lackeyship care? Read for yourself and weep for poor Fidel!

"We heard that Castro fell," State Department spokesman Richard Boucher said. "I guess you'd have to check with the Cubans to find out what's broken about Mr. Castro. We, obviously, have expressed our views about what's broken in Cuba."

When asked if he wished Castro a speedy recovery, Boucher said, "No."


How uncaring and insensitive! Stalin himself said "The loss of one man is a tragedy; of millions, a statistic." But Fidel is One, so it is tragic!

While Bush refuses even to dispense with well-wishing, Comrade Castro has recently arranged for a fellow Cuban, who pointed out how Fidel has electricity while others yet do not (as it should be, for what is Castro but Cuba, and Cuba, Castro?), to enjoy three years of free housing, education, and nutrition in a very small eco-friendly box beneath the life-giving tropical sun. Three years of leisure for stimulating the great mind of

el lider maximo

. That is sensitive, comrades. We need more such sensitivity here at home, and Comrade FaKerry will deliver it!

Comrade FaKerry is ready and willing to convey to Comrade Castro the sadness of America for Mr. Castro's injury. In fact, he has already done so, in French (for Spanish too is a Romance language), but the right-wing US media has conspired to keep quiet the English translation that would hearten those who yet doubt the sincerity and sensitivity of Comrade John FaKerry.

By Feldspar
10/28/04 - 6:14 pm

Is this guy on the left at all your events?


I would love to know what he says. (seriously)

By Willi Brandt
10/28/04 - 8:43 pm
Feldspar wrote
Is this guy on the left at all your events? I would love to know what he says. (seriously)


I was going to post a similar question, but I couldn't find the other pictures this brave proletarian struggler has appeared in. He is ripe for recruitment, but hurry, there is little time left before the final election!

He does not say anything. He spews saliva.
Seriously. Take it from someone who was standing way too close.
And check out Comradette Klara, in the far right corner.
She is a smart Comradette, she kept her distance.



STINGING ROSA



By Stalin Fastlane
10/29/04 - 12:13 am

My dearest Comrades,

Once again I must praise the the Party's leadership for sustaining the Revolution! I am happy to see our North Korean sister, Comradette Kim, join our struggle now that Comrade Castro, sadly, has fallen. I must say that overall I am disappointed with the efforts of our Latin Comrades. They have lost the momentum necessary to displace the capitalist pigs, and Fidel... well, frankly he has become an embarassment. Perhaps I need to bring back the purges. Comradette Che, when not contemplating violating Ann Coulter, seems to be distracted by the incredible beauty of Comradette Rosa, Comradette Kim and Comradette Klara - something for which I guess I can forgive him... this time. I too would like to be their peroski! But this is a time for re-doubling our efforts. We must see Comrade Kerry through to victory!

By Comrade Stevenski
10/29/04 - 2:00 am

Comrades of the revolution,
Not only has Comrade Castro fallen victim to a evil CIA/FBI plot planned by the pig Bush. It has come to my attention the Comrade Arafat has also fallen victim to Democracy. If Bush hadn't tried to ban partial birth abortion, Comrade Arafat would be fine right now and still be able to plan the revolution against the evil, hate mongering, land stealing Jews. Thank Lenin that our comrades in France are able to show of the prosperity of socialism by flying Comrade Arafat to Paris for the best of what socialized medicine has to offer. I bet he'll only have to wait THREE weeks his appointment!

viva la revolution
Get well soon Comrade Arafat.

By Don Kerry
10/29/04 - 2:32 pm

Our brave Chinese brothers in international socialism have taken Komrade Kerry uinder their wing since 1996, by providing him with what the bourgeois would call "bribes".

You can read all about how our new glorious leader Kerry the Red is using capitalism against itself here:

http://donkerry.blogspot.com

By Lethargic
10/29/04 - 7:18 pm
By Guest
10/31/04 - 10:17 am

I have noticed his picture at a few events, Rosa looks defiant, I figured he was laughable.

By Komrad Mikhail
11/02/04 - 11:17 am
Feldspar wrote
Is this guy on the left at all your events?


I would love to know what he says. (seriously)


Incidentally, I do know the gentleman on the left that you describe as an amateur revolutionary. He claims to not be a communist. His usual complaints are revolving around CIA death squads in El Salvador and Hondouras. When not talking about that he is usually whinning about corporate media. He is not a bad guy just someone who hasn't read much beyond Zinn or Chomsky by his own admission.

I live a block from Union Square and he is there every Saturday.

By Kommentariat
11/02/04 - 12:36 pm

Great show, Comrades! Now swarm the polls and inform the masses this is their last vote!

By Comrade Otis
11/04/04 - 12:26 am
Don Kerry wrote
Our brave Chinese brothers in international socialism have taken Komrade Kerry uinder their wing since 1996, by providing him with what the bourgeois would call "bribes".

You can read all about how our new glorious leader Kerry the Red is using capitalism against itself here:

http://donkerry.blogspot.com


Kerry? Who the hell is Kerry? Never heard of him.

I suggest, comrade, you give us a call at the Karl Marx Treatment Center. You are suffering from a very bizarre ideation fixation. There never was and never has been a person known as Kerry. We are here to help. Give us a call. Now.

Comrade Otis
Doctor of Dictatorship

By Komrad Prost
07/11/05 - 9:56 pm

greetings from canada, your friendly socialist nation to the north.

Komrad prost, no ne lukom sshet



STINGING ROSA



Page 1 of 1
Powered by

We've run into expenses building this site and spreading havoc on Union Square and beyond. If you like what you see, click below and donate a buck or two for the revolution!

---
Komrads who have paid for @CommunistsForKerry.com
email address can sign in here:



Komrads who want to obtain @CommunistsForKerry.com address click here



---

---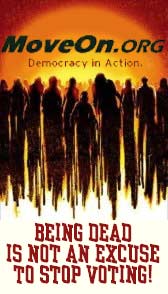 ---
Awards and medals
earned by our youth collective for this website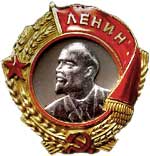 Recipients of
Order of Lenin
for heroic service to the Revolution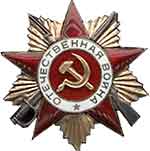 Recipients of
Order of the Great Patriotic War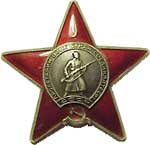 Recipients of
Order of the Red Star