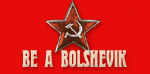 Donate - help our new project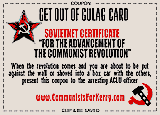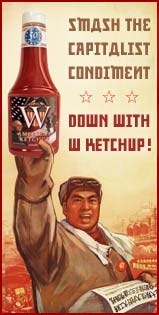 Winner of the competition of "Prettier Motherland Pages, for a Prettier Sovietnet!"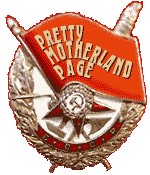 The Politburo "Award for Excellence in Socialist Webdesign in the Youth Collective" is a worldwide recognized symbol of quality for extremely advanced and progressive websites in the Sovietnet of the brother countries of the Comecon (Communist Economies)
No discussions!
Disrespectful messages shall be deleted.
The only permissible attitude on these pages is love. Love of the Party.

04/23/05 - 1:50 pm
As a communist myself I find this site very well designed, however I know few communists or anyone for that matter who would of voted for kerry. This is merly republican trash designed by teenagers to keep there minds busy. But let me reassure you, I won't engage in redundant insults to further fuel your hate for freedom, I will simply say you need to be less closed minded and ignorant.

* * *

04/21/05 - 2:32 am
This site is an absolute classic! Keep up the good work!

* * *

04/20/05 - 4:03 am
Wow this site is truly asmazing!!!!

* * *

04/19/05 - 1:27 am
do all of you distinguish "communism" and "stalinism"?

* * *

04/18/05 - 10:57 pm
this is the biggest amount of bullshit ive ever heard in my life!

* * *

04/18/05 - 7:29 pm
Dont let my username fool you...i really didnt vote for bush...i dont want to be able to express my God given rights to freedom, individuality, and free thought.
I have no desires of becoming financially stable, solely due to years and years of arduous work at "institutions of higher learning" I yearn for a tax bracket so high it virtually eliminates any desires to become successful. Again i didn't vote for bush, not at all, its ummmm....my code name! yeah thats it...for those freedom loving fools in the GOP.

W...50 million people liberated and counting!
how many people did Stalin, Marx, Kruschev, Castro, Mao and all of our other comrades "liberate"...by liberate i mean torture, kill, or otherwise punish for such terrible evils as expressing their rights....THOSE BASTARDS!

* * *

04/18/05 - 5:59 pm
Keep up your good work. Want a story about oppression against Communists here in Tulsa, OK on April 15th, 2005 during a protest put together by a "peace" organization. Let us know. We are launching a respondatory attack against those responsible. We hope you can aid us in these efforts. Nancy and her Tulsa Peace Fellowship will pay the price for her attack on our party members.

One anti-slogan:
"Tulsa Peace Fellowship, Pro-Nazi Leadership"

One pro-slogan:
"Get Of f the Bandwagon, Put down your Anvil."

Unite and Fight.....

* * *

04/18/05 - 3:31 pm
Comrades!

We of the Magnetogorsk Tractor Factory #19 Workers Collective salute you! We wish to know if laughter is permitted, if so, the duration and intensity. Yours in socilaist brotherhood...

* * *

04/18/05 - 1:58 pm
Too bad you don't use your energy to better mankind rather than wasting it on such trash.

Dear Comrade Pro-Anti:

We better mankind every day, as we all have Party approved jobs, allowing us to better support your welfare checks, which you impotently collect every week...meek-meek!

And wink-wink to all brothers and sisters paying for the Glorious Welfare State of the Meek with the 46 percentile tax bracket of a post-graduate education.



Rosa, Esq.



* * *

04/17/05 - 9:48 pm
You idiots-traitors, created this site.
This is exactly what your evil republicans do to deceive the masses.
I want to address you, quoting your leader (who is, unlike Me, not great at all): "Go find a real job, dudes!"

* * *

04/17/05 - 9:38 pm
Dear idiot creators of this site,
This is exactly what you, those idiot republicans do desperately trying to deceive the public.
I would like just to quote the Idiot sitting at the White House: "Go and find a real job, dudes!"

* * *

04/15/05 - 10:32 pm
Didn't find it funny. This site does little more then proves your stupidity, congratulations.

BOLSHOE SPASIBO DOROGOI TOVARISH.
VASHE CHUSTOVO UMORA NAS TRONULO, A VASHA PODDERZHKA UMELILA. TAK DERZHAT, KARLIK MOZGA!!!



STINGING ROSA



* * *

04/13/05 - 5:01 pm
On your 16 steps:

1. Because capital can only be gained by the destruction and degredation of that which produces the means of gaining capital (i.e. the workers) capital is self-denouncing
2. While personal concerns are inconsequential, the personal responsiblity to the populace remains. Persuit of happiness can be defined as the group efforts to better mankind. what you speak of is consumerism.
3. Ignorance is not the way of communism, but the way of Stalinism
4. Redistribution of personal belongings will not equate; the liquidation of anything into capital, then approprations equal to all.
5. If going for ideal communism, the need for monetary exchanges will be extinct. Living condtions will be made by the labor of the workers.
6. Agreed.
7. Production of basic needs is vital. These needs do not include consumeristically based things.
8. If one takes your advice and quits, there is nothing to contribute, either monatarially or through labor.
9. By removing personal heritage, that includes laying down animosities between the classes.
10. Pravda is known for being about as reliable as Bill O'Reilley
11. Hitherto existing conditions manifested in latter works stand as a marker for how far one comes, not how far one can fall.
12. The provisional government (later postrevolutionary dictatorship) serves as a intermedium as the proletariat becomes self-aware and self sufficent. Once this is accomplished, the ruling class melts into the proletariat, thus making the worker their own government.
13. Religion goes in with heritage and social discrimination. The people, as they cast aside woes and worries, can view such doctrine at face value, and not use it to condemn others.
14. As production will continue, the value of clothing will remain the same. While one shirt may be better in fabric than another, that nice shirt is the same as several average ones. given that we, as humans, are prone to wear one shirt at a time, the fact that a man wears a nice shirt says nothing, as this may be his ONLY shirt.
15. Stalinism, not communism.
16. Given that most of these views are indeed Stalinist, it's most strange you would encourage further revolution, as this would be a throwback to Lenin or even Marx, a far cry from totalitarian rule of Joe Stalin.

Something tell us (the IP address) that Comrade Petty B is posting from the University of Tennessee in Memphis. Continue, comrades, to turn red stated red! As Chairman Mao wrote, Roses are Red, and everything else should be!



Red Eye



* * *

04/13/05 - 9:00 am
Now eylekshun iz offer, what happen to this website? Iff I may be so bold brothers and sisters, perhaps we rename her 'PutinforWorldPresident.com'

* * *

04/08/05 - 5:00 pm
I would like to say that...oh, sorry, I have to go to work to support the commies on welfare. Talk to you later.

* * *

04/08/05 - 4:20 pm
Great, you idiots made Kerry lose the election because no one wanted to side with a bunch of commie bastards. Thanks a lot, assholes.

* * *

04/05/05 - 9:53 pm
Yea


Bush is the greatest thing to happen to this country since.... taxes



. I have my analysis of why i think that kerry lost and why Bush aka "GOD" won. Firstly kerry does pot and thats not good for our country. Secondly Kerry supports the killing of innocent iraqis. He pushed for a bill that would cause our economy to go down hill for eternity and he pushed for a bill that would take away all our civil rights and turn us into slaves for him. He would then proceed to take the U.S. and turn it into The United States of Kerry because he is a malicious dictator bent on world domination throught the extermination of all races other than the only obvious superior race, the white race. Kerry thinks that all other races are inferior and should be punished for their inferiority which is also a sign of sin. Bush is a godsend. I'm preatty sure he was sent by the almighty GOD to vanquish the sinners of our world and make our world a better happier place. He already vanquished one of the prime evils of the world..... John Kerry. So i'm sure he can take care of the other 2.

1. "A" for the effort impersonating a conservative
2. "F" for the execution. The next time you try impersonating a conservative use a spell checker and at least some imitation of rational thinking. You'll be able to try that again in three short years after you return refreshed from Lenin's Path Re-education Camp on the Arctic Coast.
3. Who's John Kerry?



Red Eye



* * *

03/30/05 - 10:52 am
I have received a revelation from the Great Marx! He has ordered me to hand you these...




* * *

03/27/05 - 2:42 pm
I've sincerely enjoyed the CommunistsForKerry forum since its inception during that beautiful awakening of class consciousness way, way back in April of '71. For over 30 years CFK and everyone involved have become good comrades in arms. I will truly miss you all. You should have put my picture next to Kerry's on the masthead as I suggested so long ago. Then you wouldn't be in this fix. My face has a certain cachet, you know.
By the way - can you tell us anything about the new website? Are you going to continue poking fun at the far-right zealots of bougious ideas of liberty and justice? Are you going to use my picture that I sent you?

Ta, ta! and We shall overcome and all that other stuff.

Your good old Gus

Dear Comrade Good Old:

Unfortunately, and until we overthrow, evil-capitalism we must obide
by its filthy rules:
You need to give a little to get a little.
As soon as you buy a T-shirt, we will to post your picture,
and as a bonus will send you Purple Heart with Red Lining;
if you buy two T-shits you can have your own page, on the new website,
AND for 3 T-shits, maybe even
your own Polituro seat,
but, you might have to marry Klara Zetkin
in order to get and keep the seat in the Senate, ooops, we mean
in the Politburo!
The Cube is in your corner, we await your actions.
Here is the link:
http://www.communistsforkerry.com/GPU/viewtopic.php?t=340

REPRESENT!



STINGING ROSA



* * *

03/24/05 - 1:22 pm
Become a DNC Grassroots Partner


Become a DNC Grassroots Partner today and join dedicated Democrats around the country who contribute monthly to help keep the Democratic Party strong.

Your monthly donation enables the Democratic National Committee to strategically plan our work. The Democratic Party must be in a position to provide candidates and state parties with all the support they need to win - training, technology, research, media support, and a promise that the most powerful grassroots network in the history of politics will be ready to fight by their side every step of the way. And that's where our monthly Grassroots Partners come in. Our DNC Grassroots Partners provide us with a dependable and steady source of income on a monthly basis to help us achieve this goal. Join us today and help us make sure our Democratic candidates win in 2006 and 2008.

Look at http://www.democrats.org/partners/index.html?dsc=SNET346

This is not the first post in this guestbook inviting us to support the Democratic Party and its activities. At the same time there have been no such posts from Republican activists. We feel snubbed.

But this is good news! Back in the JFK days there haven't been Democratic Party ads in the Communist Daily Worker. No more snubbing now! On the contrary! There's been a significant improvement within the DNC lately with regards to embracing their genuine ideological roots. Times, they are a-changing!

Red Eye
Propaganda Department


LONG LIVE HOWARD DEAN!!!!



STINGING ROSA



* * *
Powered by

We've run into expenses building this site and spreading havoc on Union Square and beyond. If you like what you see, click below and donate a buck or two for the revolution!

---
Komrads who have paid for @CommunistsForKerry.com
email address can sign in here:



Komrads who want to obtain @CommunistsForKerry.com address click here



---

---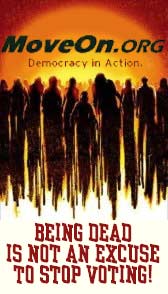 ---
Awards and medals
earned by our youth collective for this website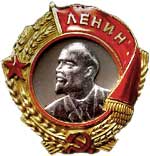 Recipients of
Order of Lenin
for heroic service to the Revolution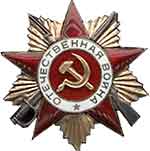 Recipients of
Order of the Great Patriotic War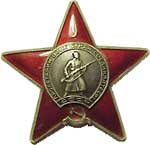 Recipients of
Order of the Red Star